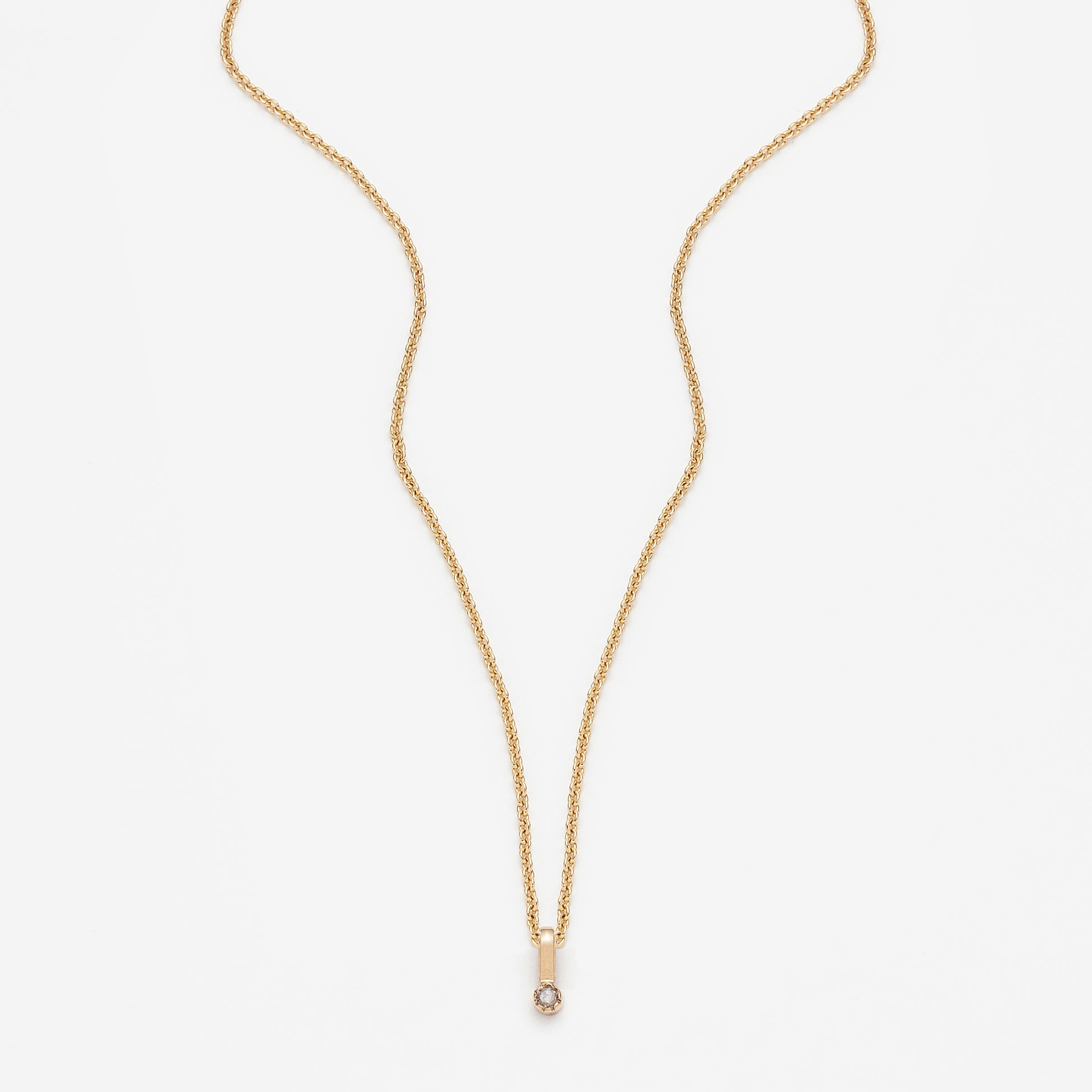 Diamond Charm Pendant
This is the Diamond Charm Pendant.
This 10k yellow gold pendant features a 1.5mm round brilliant ice diamond, fancy bezel set and mounted on a delicate chain.
This pendant is part of a limited series and is one of a kind.
The chain is in 10k yellow gold and measures 16'' long.
We welcome custom orders. Please get in touch to customize this piece.
/
Voici le Collier avec Petit Pendentif Diamant.
Ce collier en or jaune 10k a comme pendentif un petit diamant rond taille brillant de 1.5mm. avec un élégant serti clos. Le pendentif est monté sur une chaîne délicate.
Ce pendentif fait partie d'une série limitée et est unique.
La chaîne est en or jaune 10k et mesure 16" de long.
N'hésitez pas à nous contacter pour modifier cette pièce sur mesure.