Brilliant and Rough Sapphire Ring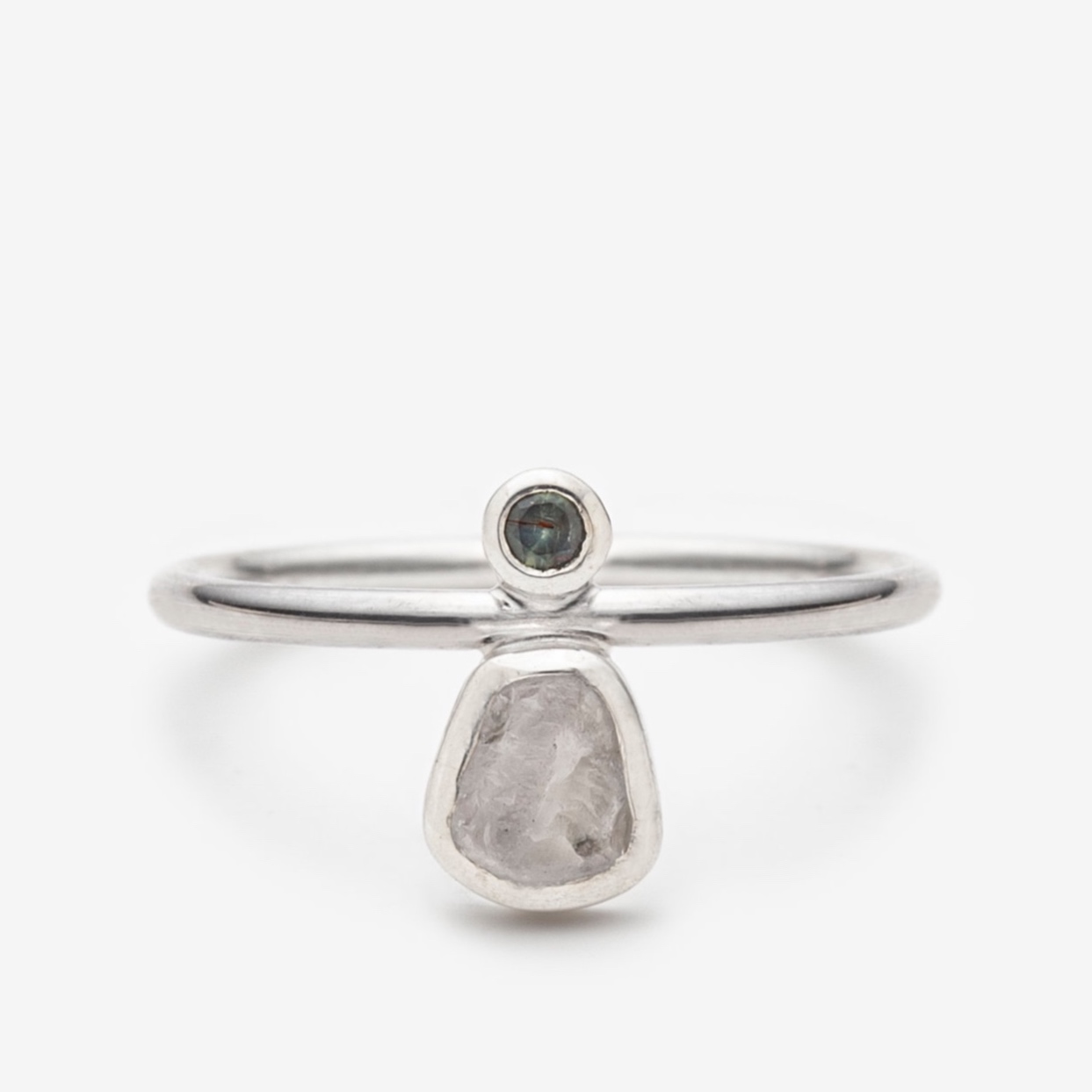 Brilliant and Rough Sapphire Ring
This is our Brilliant and Rough Sapphire Ring.
This ring features a 2.5 round brilliant cut dark green-grey sapphire and a 5.8mm rough pale grey sapphire. The gems are both set in a sterling silver bezel. The band is made from a 1.5mm (0.06'') round sterling silver wire.
This ring is one of a kind. It is a size 6 and can be adjusted to fit sizes 5-7.
We welcome custom orders. Please get in touch to customize this piece.
/
Voici la Bague Saphir Brillant et Saphir Brut.
Elle présente un saphir rond vert foncé taille brillant de 2.5 mm et un saphir brut gris pâle de 5.8mm. Les deux pierres sont dans un serti clos en argent sterling. L'anneau est fait à partir d'une tige au profil rond de 1.5mm (0.6'') de diamètre.
Cette bague est une pièce unique. Elle est de taille 6 et peut être ajustée de 5-7.
N'hésitez pas à nous contacter pour modifier cette pièce sur mesure.