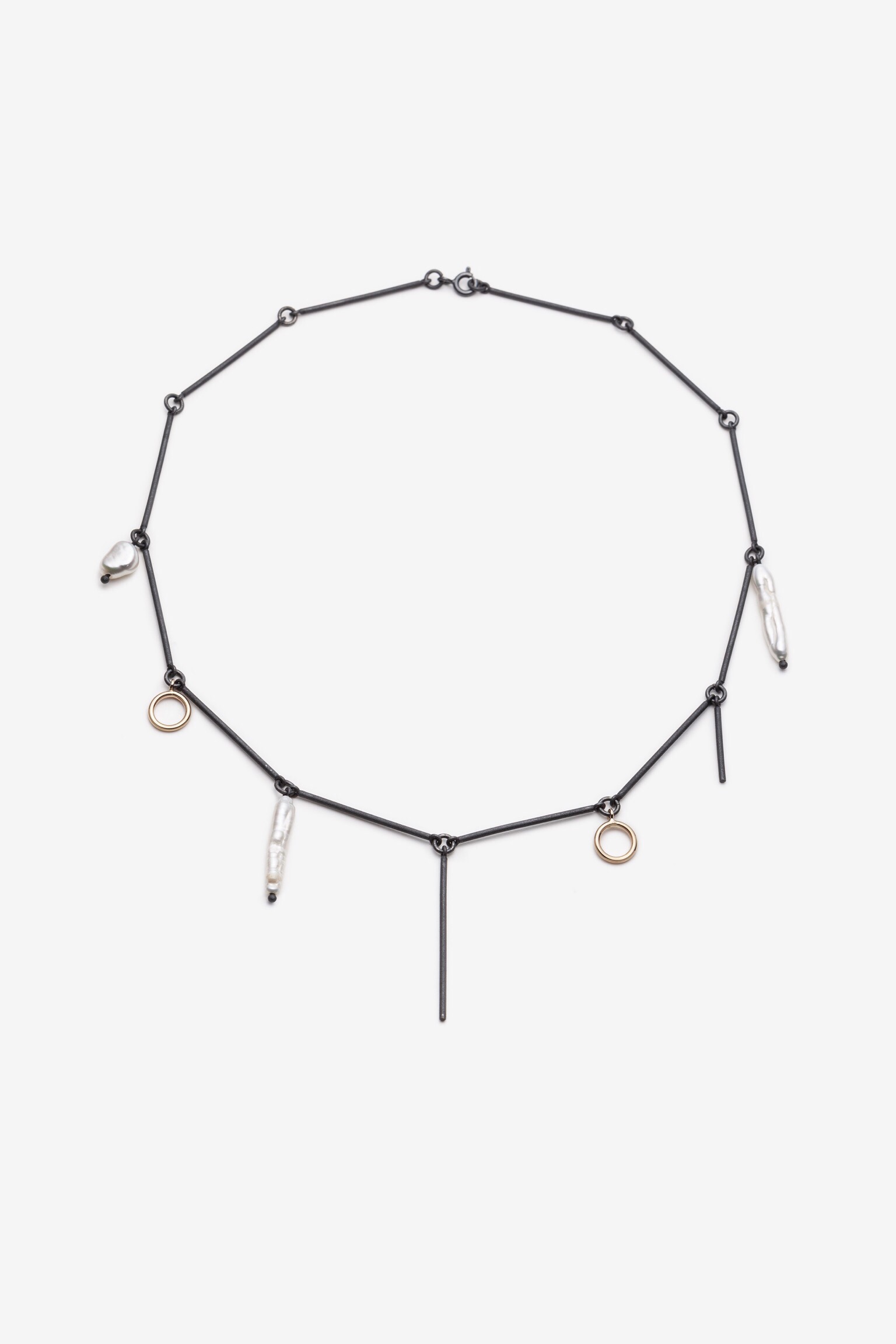 Celeste Necklace
This is the Celeste Necklace.
This necklace features 3 white fresh water pearls, 2 sterling silver oxidized straight bars and 2, 14k yellow gold open circles. The straight bar and open circle pendants are made from a 1.2mm round wire.
The assorted pendants are connected to a 15'' sterling silver oxidized chain.
We welcome custom orders. Please get in touch with us to customize your piece.
Voici le Collier 'Charm' Celeste.
Ce collier présente 3 perles d'eau douce blanches, 2 barres droites en argent sterling oxydé et 2 cercles vides en or jaune 14k. Les barres et cercles sont faits à partir d'une tige à profil rond de 1.2mm de diamètre.
Les pendentifs sont connectés à une chaîne en argent sterling oxydé d'environ 15'' de long.
N'hésitez pas à nous contacter pour un choix de métal ou de pierre sur mesure.