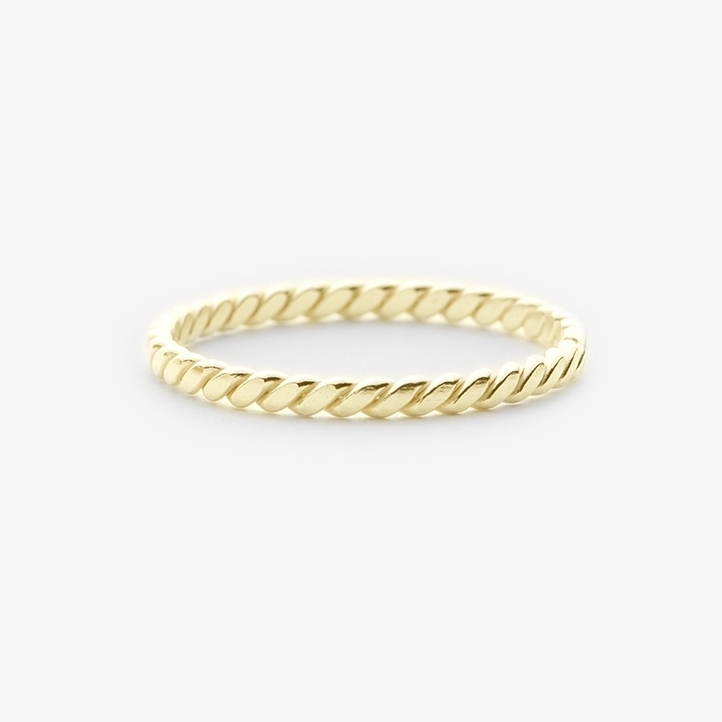 Fine Molo Ring
This is our fine Molo ring.
It is a delicately twisted band that measures about 2 mm (1/16") wide.
We welcome custom orders. Please get in touch with us to customize this piece.
/
Voici notre Bague Molo Fine.
C'est une bague délicatement torsadée qui a une largeur d'environ 2 mm (1/16").
N'hésitez pas à nous contacter pour modifier cette pièce sur mesure.