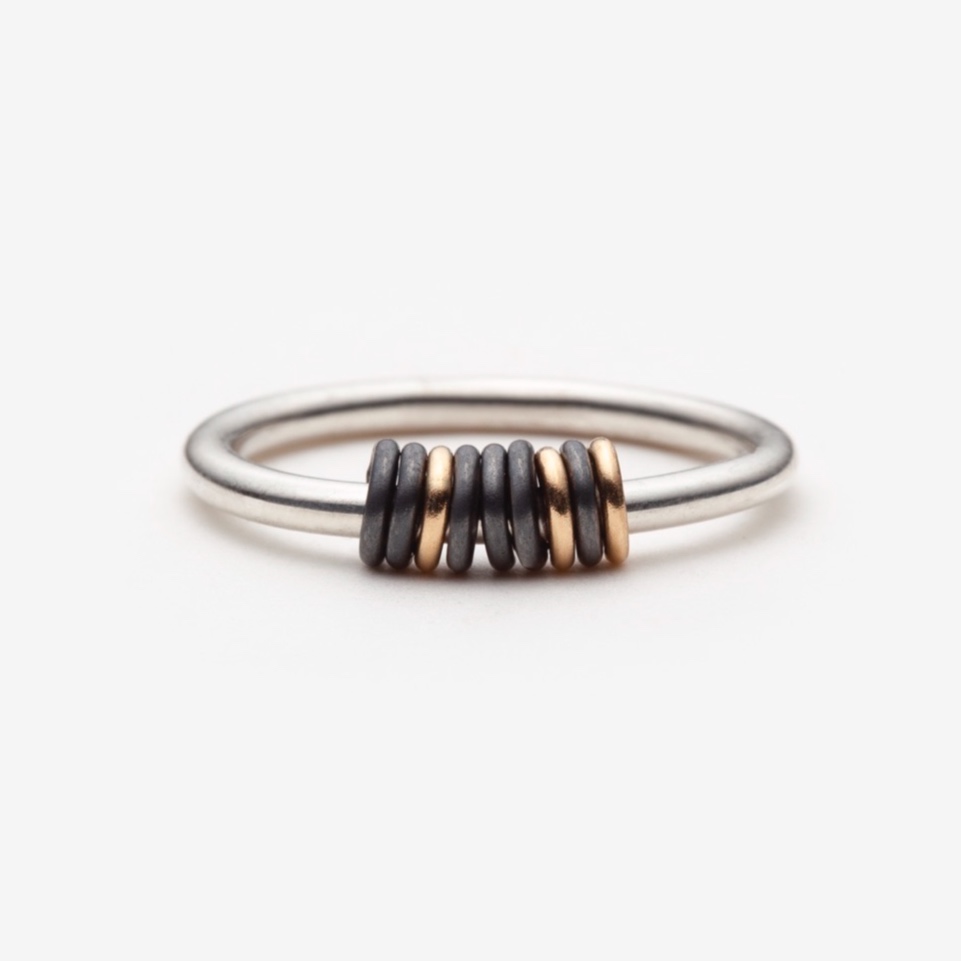 Lune Ring
This is the Lune Ring.
This ring features 6 oxidized sterling silver loops and 3, 14k yellow gold loops designed to move freely around the band.
The sterling silver band is made from a 1.7mm (0.07'') round sterling silver wire. The loops are made from a 0.8mm (0.03'') round wire.
Please, choose your size in the drop down menu on the right.
We welcome custom orders. Please get in touch with us to customize metal or stones.
Voici la bague Lune.
Cette bague est constituée de 6 petits anneaux en argents sterling oxydé et de 3 petits anneaux en or jaune 14k conçus pour bouger librement autour de l'anneau principal.
L'anneau principal est fait à partir d'une tige au profil rond en argent sterling de 1.7mm (0.07''). Les petits anneaux sont faits à partir de tiges au profil rond de 0.8mm (0.03'') de diamètre.
Veuillez sélectionner votre taille dans le menu déroulant qui suit.
N'hésitez pas à nous contacter pour un choix de métal ou de pierre sur mesure.