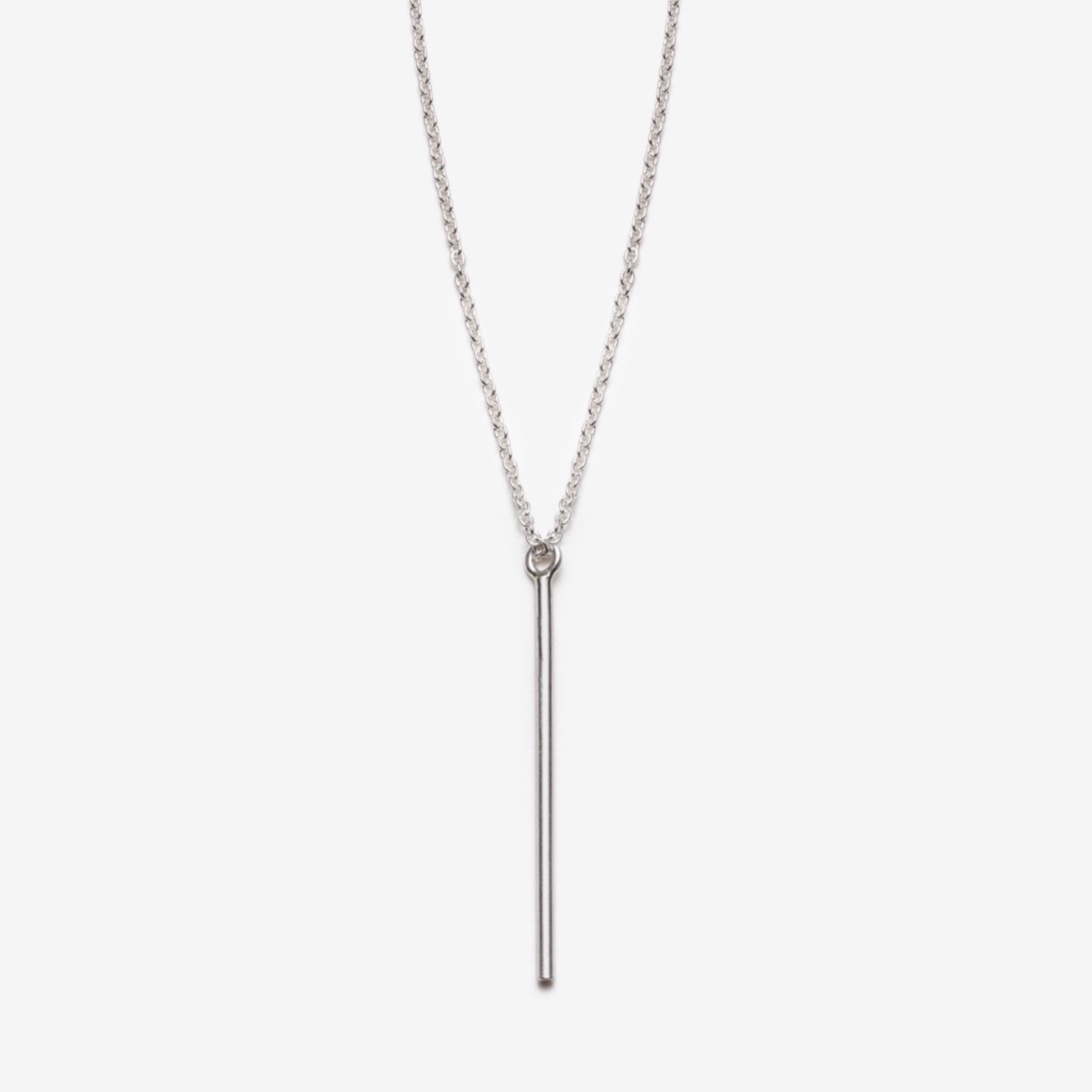 Neptune Pendant
This is the Neptune Pendant.
This sterling silver necklace features a dangling straight bar. The pendant is made of 1.2mm round wire and measures approximately 3cm long (1.5'').
The pendant is mounted to a 18'' sterling silver chain.
We welcome custom orders. Please get in touch with us to customize this piece.
/
Voici le pendentif Neptune.
Ce collier en argent sterling a comme pendentif une barre droite faite d'une tige à profil rond de 1.2mm de diamètre. La barre droite mesure environ 3cm (1.5'') de long.
Le pendentif est relié à une chaine également en argent sterling de 18'' de long.
N'hésitez pas à nous contacter pour modifier cette pièce sur mesure.