Trillion and Rough Sapphire Studs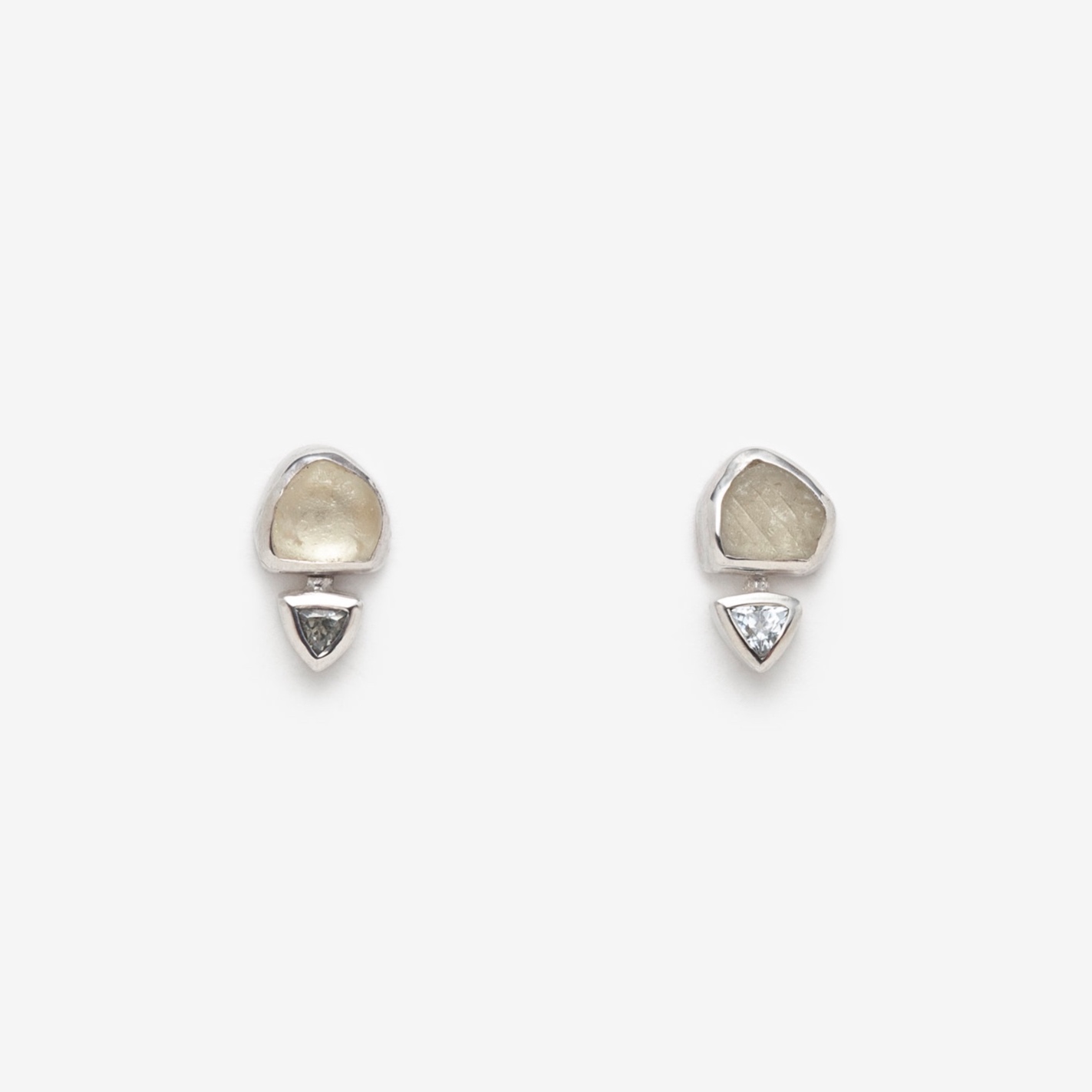 Trillion and Rough Sapphire Studs
These are the Trillion and Rough Sapphire Stud Earrings.
These earrings are made with a white 3mm (0.12") trillion cut sapphire and a light yellow 5.5mm (0.2") rough cut sapphire. Both sapphires are bezel set in sterling silver.
These are a unique piece.
These studs feature a sterling silver post and butterfly.
We welcome custom orders. Please get in touch with us to customize this piece.
/
Voici les Boucles d'Oreilles Saphir Trillium et Saphir Brut.
Chaque boucle d'oreille est composée d'un saphir blanc taille trillium de 3mm (0.12") et d'un saphir brut jaune pâle de 5.5mm (0.2"). Le saphirs sont dans des sertis clos en argent sterling.
Ces boucles d'oreilles sont des pièces uniques.
Elles ont des tiges et des papillons en argent sterling.
N'hésitez pas à nous contacter pour modifier cette pièce sur mesure.
sold out