Handblown Glass Bud Vase by Brook Drabot Glass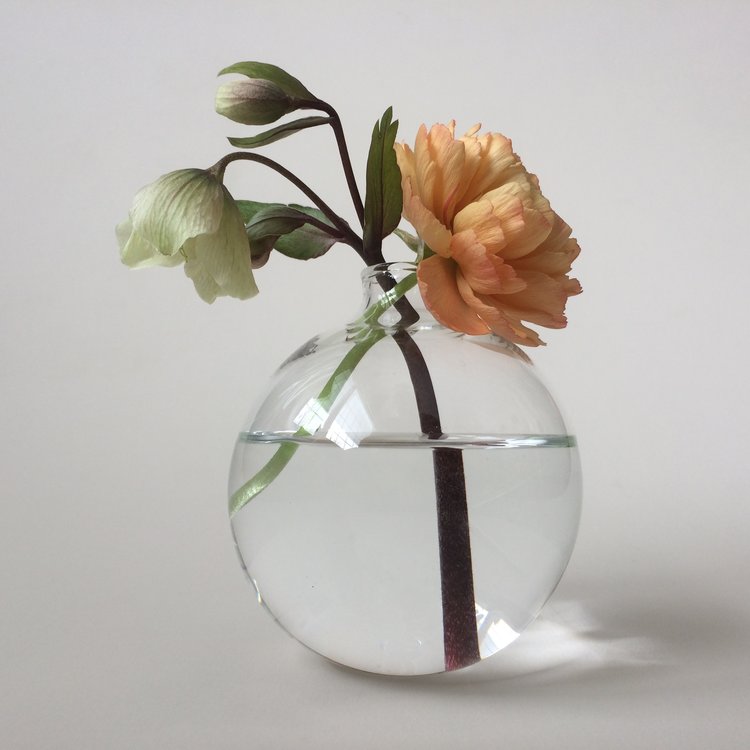 Handblown Glass Bud Vase by Brook Drabot Glass
This is the Handblown Glass Bud Vase by Brook Drabot Glass
This round handblown glass bud vase is made out of sturdy borosilicate (pyrex). It measures approximately 3.25" X 3.25" (size may vary slightly).
Perfect for wild flowers and garden flowers.
Glass is annealed in a kiln for strength and durability but handle with care.
Voici le Vase à une fleur en Verre par Brook Drabot Glass.
Ce petit vase rond est fait de borosilicate (pyrex). Il mesure environ 3.25" X 3.25" (la taille peut varier légèrement).
Parfait pour des fleurs du jardin ou des fleurs sauvages.
Le verre est recuit dans un four pour plus de résistance et de durabilité, mais manipuler avec soin.